C&C Update from EA
My name is Jim Vessella, and I'm a Producer at Electronic Arts. Ten years ago I had the pleasure of being on the production team for Command & Conquer 3 and Red Alert 3, along with being the Lead Producer on Kane's Wrath. During those years, some of my favorite moments were interacting with our passionate community, whether at our onsite Community Summits, on the forums, or while attending various events such as Gamescom.
As most of you may know, we recently announced Command & Conquer: Rivals, a mobile game set in the Command & Conquer universe. Following the reveal of Rivals, we heard you loud and clear: the Command & Conquer community also wants to see the franchise return to PC. And as a fan of C&C for over 20 years, I couldn't agree more. With that in mind we've been exploring some exciting ideas regarding remastering the classic PC games, and already have the ball rolling on our first effort to celebrate the upcoming 25th Year Anniversary.
As a long time C&C fan and developer, I am just as passionate about the C&C franchise as you are, and look forward to hearing your thoughts as they help us shape the future of C&C at EA!
Thanks!
Jim Vessella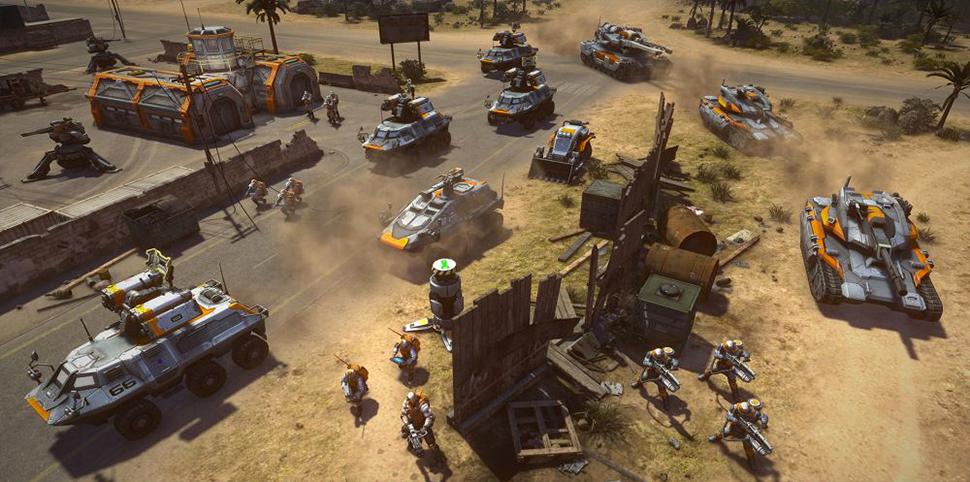 Command & Conquer's 25th anniversary is of course due in 2020, so whatever first effort Vessella is referring to likely won't be shown to the public soon. Vessella assured fans, however, that EA "will be talking to fans in a variety of ways" over the next few weeks. Initially announced as a AAA sequel to Generals, EA decided to retool it into a free-to-play game during development. The company wasn't satisfied with the results and completely shut down development in 2013.