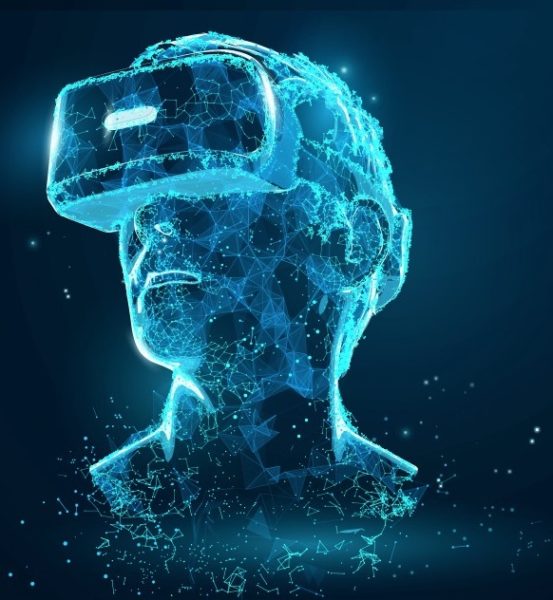 Here you will find a selection of tools that can be used with a Virtual Reality Environment. Virtual Reality Tools – Taking you to places you've never been before.
Oculus Rift's headset is traditionally seen as a tool for gamers. However, in the AEC space, it makes working in virtual environments so much easier. Through the 3D experience combined with motion tracking capabilities, it becomes a lot easier to move around 3D models and look around corners than using a mouse and keyboard.
PrioVR is another motion capture device that helps one experience a VR environment with natural movements instead of a keyboard/mouse combo. Perfect for interactive environments where one can open doors, demolish walls, move cranes around, or build virtually in real time. The PrioVR works by attaching sensors throughout ones body that feed motion data back into the VR software.
Translating CAD or BIM models into virtual reality experiences used to take considerable time and programming know how. With the advent of the Unity gaming engine, bringing Revit/3D models into a virtual reality space becomes much easier. Now, any AEC professional can take their Revit models, bring it into Unity, and create a VR experience. With a bit of programming knowledge, the VR models can also be heavily customized.
Unreal is a suite of tools for developers that can be used to create games and virtual reality environments. It is free for the architecture industry and is frequently used to visualize spaces and render architectural models in immersive environments.
What is Magic Leap? According to their own website – "Magic Leap is an Idea". A usable prototype still appears to be at least 1-3 years away, but the "idea" is that their technology will allow 3D virtual elements to appear in real life. The prototype is still in stealth mode, but the word on the street is that the team at Magic Leap is expanding upon retinal projection technology born out of medical surgical research. If successful, Magic Leap's ability to blur the lines between the virtual and the real is sure to disrupt the AEC industry.
Microsoft's Hololens is still in its development stage, but its conceptual release has already introduced various ways in which this technology can be applied to different industries. The Hololens utilizes augmented reality to create three dimensional objects within a real space (versus virtual reality, which focuses on a full virtual experience) through the use of light to create holographic images. It's also the first holographic computer running Windows 10, and  is completely untethered – no wires, phones, or connection to a PC needed. It delivers a mixed reality of both your digital and your real word, allowing you to pin holograms in your physical environment.
Fuzor is a next generation VDC solution for the construction industry which provides VR, Coordination, Collaboration, 4D construction simulation, 5D cost tracking and much more.
The popular Kinect is a device that is part of the Xbox 360 and Xbox One Gaming consoles, but developers have pushed this technology onto other applications aside from gaming. The Kinect uses a RGB camera, depth sensor, and microphone to capture motion and sound within it's depth of view. The advantage of the Kinect technology is its ability to not only recognize people and their gestures, but multiple people at the same time. The only limitation is how many people you can fit into its field of view without any obstructions.
VRSCA is a powerhouse engine that allows you to navigate up to eight people, wearing VR headsets such as the Oculus Rift, through a virtual environment at the same time. Developed by Pocketcake, Most computers are not equipped to handle the massive volume of data contained in a typical VR simulation file. A high performance laptop computer can process the data necessary to simulate a 25,000 square-foot building at a frequency of 25 frames per second. By contrast, VRSCA processes the same model at 80 frames per second. A 100,000-square-foot model with defined interior and dynamic lighting would crash the average high-powered computer. VRSCA, on the other hand, runs the simulation with ease: no lag; no overheating.
The Leap Motion Controller is a motion-sensing device that allows users to see their hands in virtual reality and augmented reality, as well as on Mac or PC. The technology converts hand and finger movements into 3D input with sub-millimeter accuracy, virtually no latency, and without gloves or other handheld accessories. A developer's kit is available to be used in the integration of this device into various applications, such as 3D Modeling or AR/VR.
11.3dio
In a world where global teams are increasingly prevalent, the researchers at Stanford CIFE have created a virtual meeting place solution, sure to be a breakthrough in the AEC industry. 3DiO is a virtual immersive environment, drawing from the idea of an Obeya, the Japanese term for a big room or war room. Imagine WebEx meets Second Life and you have 3DiO – a refreshing change for anyone who has sat in an excruciating long, mismanaged, and boring BIM coordination meeting. This technology is still in the early creation stages, but anything that comes out of Stanford CIFE is worth keeping an eye on.
Google Glass is a wearable technology that runs software applications to display content on a head mounted display. It is controlled by a track-pad on the side of the frame and runs many Google applications as well as third party applications. It's prototype is no longer being manufactured but Google is still developing the product that allows users to combine the real world environment with the virtual environment.
Myo is a wearable armband device that allows the user to use gestures to wireless control technology. This device could be used on construction sites, in laboratories, or even at the office to control equipment, robotics, presentations, and more.
Real3D is a digital projection technology, most commonly used for watching 3d films in movie theaters. RealD 3d glasses are polarized lenses that are worn by the audience so that they can view the 3d images being projected onto the screen. Just as with any movie, the AEC industry can harness this technology to immerse it's viewers in a themed environment.
Virtual Reality is such a hot topic right now, that all hardware giants need their play in this space. Samsung is collaborating with with Oculus to create a mobile VR solution utilizing Samsung's smart phone. Because honestly, if the user is really to feel like they are immersed in a virtual environment, they should not be constrained by a 2 ft cord to their computer.
Autodesk BIM software allows teams to create the 3D environments necessary for virtual reality applications. The software works well for converting 2D construction drawings into 3D models, 3D point cloud images into 3D models, and utilizing the models into other Autodesk products. While using Revit to generate models might be overkill, in AEC jobs, the models can then be used to generate CD drawings in addition to the VR environment.
Avegant Glyph new virtual retinal display device takes the experience of watching a video, playing a game or viewing images to a whole other level. With an array of 2 million micromirrors that project a complete fill-in image as oppose to today's pixelated images, the Glyph creates a vivid and realistic viewing of whatever content you are being immersed in. Being marketed as wearable headphones that convert the head piece to a sleek goggle for viewing, the Avegant Glyph is also compatible with all types of media using a simple plug-in chord. While VR headsets like the Oculus Rift are designed to shut out the world around you, creating an illusion of being somewhere else, the Glyph lets you look above and below the visor to get a sense of what's going on around you.
The VR One is a head-mounted viewer for virtual reality content that's playing on your phone. The viewer is already available for consumers and works with Android smartphones and the iPhone 6. You feed the phones into a slot on the VR One using a tray specifically designed for exact positioning of the display in front of the lenses. The optic is designed in a way that users always see a clear and sharp picture all over the screen even when the glasses are not positioned perfect on the head. And eye glass users can use the VR ONE above their glasses. It's similar to the Gear VR by Samsung and Oculus, except at $100, it's cheaper.
Unlike Revits many thousand dollar price tag, Blender comes at a cost of about 0. Blender is not a CAD design tool, but optimized for creating 3D media productions, like animation and games. It is increasingly popular among designers and architects for visualization or walkthroughs.
When one thinks 3D, people usually only think of the visual experience, but what about audio? The folks at Arup created a 3D sound lab to simulate sounds in the built environment. When we visited the lab, we experienced the audio being optimized at a New York subway station to ensure announcements would be heard clearly across the platform.
Thanks to clever engineering by the research team at Bristol University, virtual reality should expand beyond sight and sound to also 'touch'. Imagine being able to feel different interior textures and choosing the right 'texture for your project? With this technology, one won't need heavy binders of showroom material – a simple holographic projection should do the trick!
Cave2 is the result of research and grant dollars going into virtual reality. Unlike goggle based experiences, CAVE2 projects the environment across really large screens around a room. This makes it easier for groups and teams to experience the virtual environment together.
Bringing virtual reality to immersive walkthroughs is the CURV, a wrap around imaging solution to display the environment across a large area. This works well with teams who want to collaborate and work in the same virtual space.
Daqris smart hard-hat seems quite similar to what Google Glass and Microsoft Hololens is able to do, but for industrial applications. Using 360-degree navigation cameras, a high-resolution depth sensor, and an inertial measurement tool, the hard-hat creates an augmented reality experience to help people on the jobsite complete their jobs faster. It would be interesting to see how this develops with Hololens coming out in the near future.
getReal3D works with Unity to create interactive experiences much faster than currently required. This allows users to create 3D and viewer based perspectives to 3D displays. This means that Unity models can now be experienced in large format displays and also integrated with head and hand tracking devices in a much easier way.