Download e-Record Here for those that have been looking for this software. Even though these programs are 32bit they will run under Windows 11
Updated Page April 2022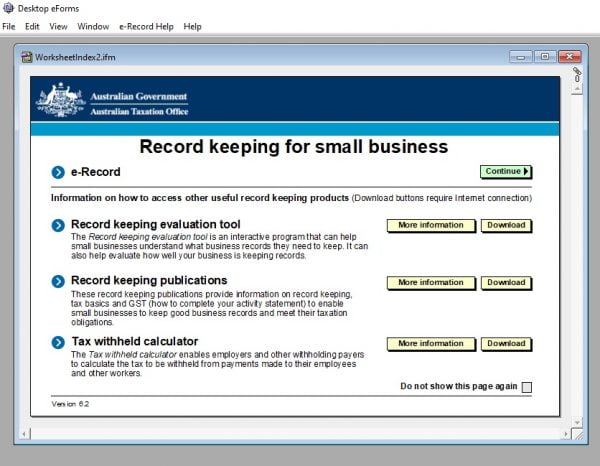 Since July 2010, the Australian Tax Office withdrew support for E-Record – their free electronic record-keeping system. For small businesses (like mine) this is a disappointment, while E-Record was very simple it provided all the functionality necessary without the steep learning curve of other software.
The ATO website no longer includes links for the E-Record software which means that many of us have been left without software to access our old records. For convenience I have included download links for both the Windows and Mac software below.
Please Note: These files will be available here for as long as people still need them They will always be free, however, if you download the files please consider 'liking us on Facebook – we would really appreciate it and it costs nothing! The files are provided 'as is', I provide no support for the software and you agree to use at your own risk!
ATO, downloads, e-record, free downloads, small business, software, tax
These will run under Windows 11, however I recommend using MYOB or some other accounting software.
Download e-Record Version 6.2 Win32 – 16.1 MB
Download e-Record Version 6.2 Mac – 13.2 MB