The Complete 2020 Google SEO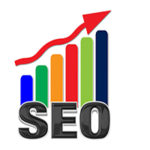 The Complete 2020 Google SEO will introduce how to make Profit, Better Marketing and FaceBook Ads towards your customers and increase traffic.
Get Lifetime Access to 100+ Techniques, Strategies & Walkthroughs to Increase Growth, Conversion, Leads, Clicks, and Sales
If you're serious about growing your online presence, then this course is for you! With 137 lectures, you'll learn what you need to do to hack your online ventures into a growth state. You'll learn strategies to increase your growth and conversion rate up to 5 times over, add thousands of leads and subscribers, bring back cart abandoners, optimize your site's goldmine, use sales psychology, effective copywriting, and more! This course includes screen recorded lessons in HD 1080p.
Access 137 lectures & 3 hours of content 24/7
Introduce virality into every aspect of your marketing campaigns
Test every element on your site for performance
Write copy that gets attention, clicks & generates sales
Make your pages load faster & improve your rankings in the search results
Create high-converting landing pages & CTA buttons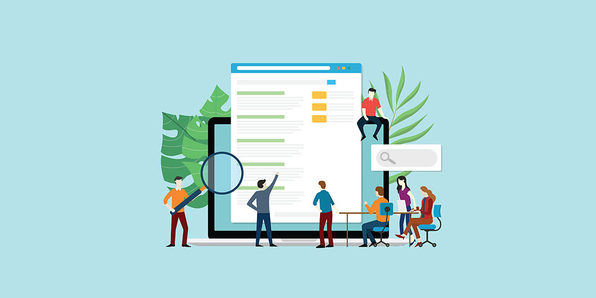 Learn the Secrets to Improve Search Position, Conversions, Traffic, Sales, Page Speed, Content, Shares & Links
SEO (search engine optimization) is the process of leveraging search engines like Google to guide unassuming web surfers to your site. Rather than spend thousands on ads, SEO offers a free outlet for getting your information in front of the right people at the right time. Learn everything you need to know to get a full grasp of SEO and rest assured your skills are state-of-the-art as this course is constantly updated with the latest information.
Access 105 lectures & 5 hours of content 24/7
Improve conversions 100% by increasing the speed of your site
Optimize every post or page on your site for Google
Increase the amount of time people spend on your site
Build links from high SEO visibility sites
Put your links & site on the 1st page of Google every time
Lead your visitors from informational posts to purchase pages
Get your website mentioned on high-traffic news domains (CNN, NY Times)
Go viral w/ two amazing plugins & one proven strategy
Learn the Uncommon Ways to Increase Sales, Put Your Brand on the Map, Get Free PR, Become a Celebrity to Your Audience & Go Viral
If you are starting a business or looking to revamp a current business, then this course is for you! You'll walk through 65 tactics on advertising, creating high-converting promotions, winning customers, establishing authority, creating viral names, getting paid speaking engagements, becoming the go-to resource for anything, and more. You'll also receive $175 worth of Google/Bing and Facebook advertising credits and a great interview with billionaire Lynda Resnick, founder of POM and Fiji Water.
Access 31 lectures & 1 hour of content 24/7
Create viral names, USPs & logos for your brand and products
Get publicity & advertising without spending a dime
Win customers for life with one extremely rare but simple strategy
Establish expertise & authority in just 6 weeks
Create high-converting promotions
Know the Secrets to Increase Fans, Engagement & Reach on YouTube, Facebook, Pinterest, Twitter, Quora & Linkedin
Social media changes fast, and so do the marketing trends related to it. This 2-hour course provides you with the most up-to-date social media marketing strategies to increase fans, engagement, and reach. This course covers more than 100 unique methods to increase profit, brand awareness, likes, shares, pins, upvotes, retweets and fan engagement on all of your social media networks. The course is also updated every month with new tactics and approaches so you're always up-to-date.
Access 57 lectures & 2 hours of lecture 24/7
Add thousands of fans & followers on 6 major social media platforms
Ensure readers & viewers share and like your content
Optimize your posts for maximum engagement
Turn YouTube videos into profitable leads
Improve SEO & search result rankings for your website
Grow your email list & turn every link into a sales opportunity
Grow Any Business Fast by Learning Facebook Marketing, Ad Retargeting, Remarketing & More
Because of their low cost, amazing targeting options, and huge reach, there's never been a faster and more predictable way to grow a business online than by using Facebook Ads. All you need is $5, and this course will take you step-by-step from creating your first ad to designing an advanced campaign. You'll skip the common mistakes that cost beginners and get up to speed fast.
Access 44 lectures & 5 hours of content 24/7
Learn how to take advantage of advanced features like the Facebook Pixel
Cover lead ads, video ads, Instagram ads & more in detail
Explore retargeting
Discuss custom audiences & lookalike audiences
Create dynamic & collection ads for e-commerce
Discover how to use the power editor & business manager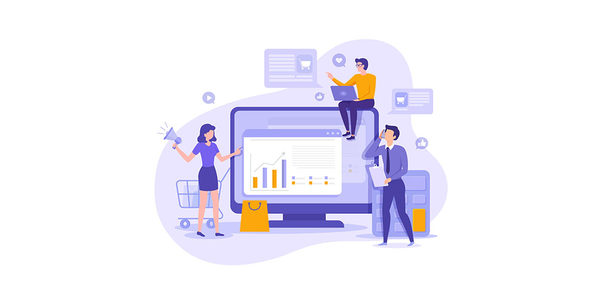 Take on Every Facet of Digital Marketing with 38 Hours of Training in SEO, Social Media Marketing, Copywriting & More
Get down to brass tacks with this proven formula to grow a business (your own, or the one you work at) fast! Digital marketing is one of the most important aspects of companies of all sizes, but especially in smaller and mid-sized ones. This massive course combines twelve courses to give you almost 40 hours of lectures, quizzes, and hands-on practice with the most important digital marketing tools available. From SEO to Google AdWords, you'll get a complete education in building a powerful, profitable campaign that will set either your business or your resume apart.
Access 247 lectures & 23 hours of content 24/7
Explore marketing fundamentals & best practices of market research
Create your own WordPress website & get email subscribers fast
Write copy that sells & increases search engine traffic
Learn social media marketing techniques for YouTube, Facebook & Twitter
Become an authority on Quora marketing
Design a data-driven approach to growth w/ Google AdWords & Analytics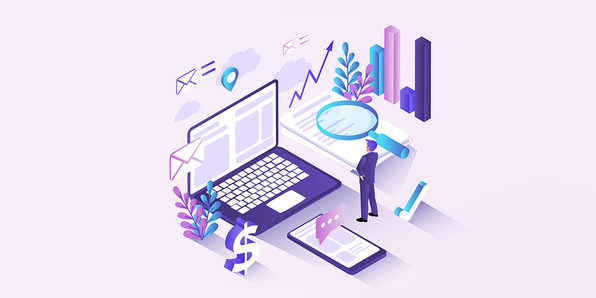 See How Image SEO Gets a Lot of Traffic Instantly & Have Your Website Surface Result Pages
When you hear people talk about SEO, they rarely mention image SEO. TA comprehensive SEO campaign includes a strategic plan for curating images that resonate with your audience while remaining relevant to your content. In this course, you will learn 3 new ways to get traffic to your website and give your page a boost.
Access 15 lectures & 1 hour of content 24/7
Know how Google ranks images in its search engine
Learn how to SEO optimize your images for Google
Start your own image marketing campaign