Tinder Stats that will surprise you all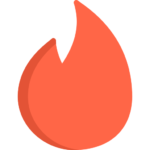 Tinder Stats that will surprise you all when it comes to dates, GeGeek checks out finer details with Tinder and what is happening in the background.
Tinder is a free, location-based mobile dating app that makes it easy to connect with people. The idea is to let users show Tinder the type of people they want to date.
Tinder shows images of other users and a user can swipe right for someone they like, left for someone they don't like and up for someone they super like.
Tinder notifies people who are super liked to see if there's a dating opportunity.
Many times, people say they like a type of person but actually goes for someone else. But what are the numbers that define Tinder as an online dating service? We'll be considering some of those numbers soon.
Tinder Company Statistics
Tinder was launched in September 2012 by Sean Rad, Justin Mateen, Jonathan Badeen, Joe Munoz, Whitney Wolf, and Chris Gylczynski.
Tinder app users enjoy it in 30 languages.
Tinder app is available to use in roughly 196 countries.
Tinder has about 60 staff members
Tinder Fun Facts
The United States is the most Tinder-obsessed country.
Tinder gets 1.6 billion swipes per day with over 20 billion matches.
Tinder helps users to achieve 1 million dates per week.
Swiping around 9 pm is apparently the peak swiping time on Tinder.
On Tinder, smiling gets you more matches. A warm smile is 14% more likely to get more matches.
The average Tinder user logs onto the app 11 times per day.
Tinder users love music. Users who share the music they're listening to via Spotify gets 84% more matches than those who do not.
Tinder was first called Matchbox and only available on college campuses.
The optimal matching time on Tinder is earlier in the week, on Mondays and Tuesdays.
The men of Tinder prefers to swipe right on women who are dressed in a formal outfit as compared to those wearing bikinis or less clothing, at a rate of 19.7%.
53.3% of women on Tinder prefers to swipe right on men who have their lovely bodies in the pictures. They swipe left for those in a formal outfit.
Tinder User Statistics
1. Tinder has 100 million users
It takes a long time to reach 50 million users. A lot of popular social media brands invested heavily to achieve this milestone.
For example, it took Twitter 9 months to reach 50 million users, and Facebook had to wait for 2 years to reach that mark. Pokemon Go, in just 19 days, crossed that mark.
How cool is that?
Despite Tinder coming late into the online dating space, it came with a new and simple idea. This increased its appeal, especially to millennial's who were looking for dating opportunities.
For Tinder to make the app more popular, their then Chief Marketing Officer, Whitney Wolfe went to sorority girls and fraternity boys meetings to get more college students on board. With these people signed up, the app became more popular with word of mouth.
One of the chief drivers of a popular app is word of mouth from its current users. The app went viral and went from a few thousand users to over 50 million in a couple of years.

2. Tinder has 10 million active daily users
Dating, finding love, or even a casual hookup, is an idea that appeals to many people. If you don't have to go through a lot of stress to be able to connect to people, this can also be an added plus.
Tinder's features have helped the app to build a base of 10 million daily active users. The demographics are 62% male and 38% female and 54% of them are single.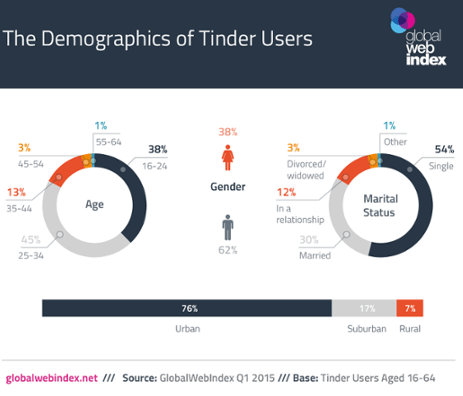 Furthermore, most of these daily active users check the app regularly to find new dating opportunities.
3. Tinder app has over 100 million downloads
If you're thinking of finding the right dating partner, fear not. With over 100 million downloads, there are enough people to find the right person to date. However, with the increasing number of users, there's also an increase in the possibility of crime.
The police have reported an increase in sexual harassment cases as a result of the increase in the popularity of dating apps.
It's vital that every user must be conscious of the information they release to strangers on the app. For a popular app like Tinder, a lot of people will just use it regardless of the reasons.
Despite that, it's still an effective way of meeting people who are also looking for dating opportunities.
4. Tinder app has done over 20 billion matches
One of the first steps in getting a date on Tinder is to get a match. There's a match when two users mutually like their pictures. After this, they can begin to chat and decide to meet depending on how well their chat goes.
With people importing their Facebook profile and writing a brief bio, dating became easier on Tinder. In the past, people had to fill questionnaires which can be stressful and boring. Tinder made it easy and like a game.
People can find a match within a short period of time. And Tinder users have been matched over 20 billion times.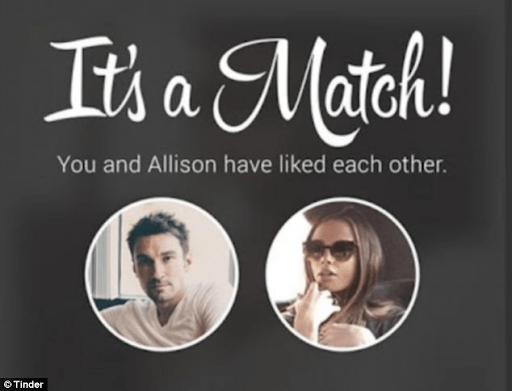 It also became refreshing as users tell the app what type of people they like to date. The boom in Tinder usage has also coincided with a boom in online dating generally.
According to Pew Research, online dating has tripled among millennial's ages 18 to 24 since 2013. Likewise, it has doubled in older adults ages 55 to 64 between 2005 and 2015. Pew also found that the approval of online dating has increased by 15% during this period.
5. Tinder records about 26 million daily matches
Tinder users find themselves matched 26 million times a day. With the addictive nature of the app and the ease of finding potential dates, users swipe regularly every day. There are bound to be many matches.
When you also consider that Tinder provides suggestions of accounts close to a user's locality, you'll be sure to get mutual likes and thus many matches.
6. 80% of Tinder users seek meaningful relationships
To most people, Tinder is just a hookup app. However, Tinder reports that its users don't just see it that way. It says that out of its 20 billion matches, 80% of them are looking for meaningful relationships.
This goes against the reputation the app has gained over the years. It has been found that 22% of students on Tinder use Tinder for hookups. However, for people looking for serious relationships too, you can get a lot of information about your potential date.
You can see their pictures, Instagram page and even listen to their favorite Spotify track. This can give you an insight into the person and you can tell a lot about them.
There's a perception that people who pay for the conventional online dating services tend to take the idea of finding a relationship more seriously.
But experts believe that users on both the free apps and the paid services don't usually have very different intentions.
7. There are 2.0 billion daily swipes on the Tinder app
Swiping is a major part of the Tinder dating platform. Users swipe images to show who they like, don't like, or super like. With a user's likes, Tinder can tailor their suggestions to provide the best matches possible.
The number of swipes on the platform could be another way of judging its users' engagement. According to Tinder, the platform is recording over 2.0 billion swipes daily from its users. The app provides about 100 swipes for each user.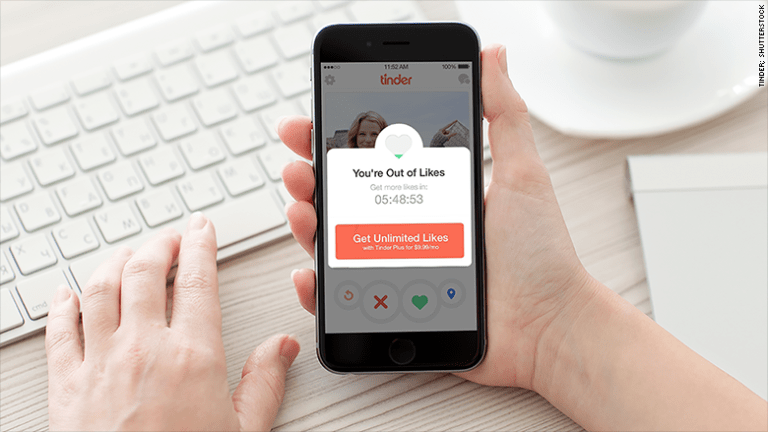 Any user above this limit will have to wait for 12 hours before they can continue swiping.
If there's an important information to take out of this statistics, it's that many of Tinder's users are using the app multiple times daily to find dating opportunities.
8. 54% of Tinder users are single
As an app for dating, it's expected that single users will use the service to find new love interests. According to research by the Global Web Index, 54% of Tinder users are single. This is surprising as you would expect a larger portion of the user base to be single.

9. 12% of Tinder users are in a relationship
According to Datexposer, 12% of the users on the dating platform are in a relationship. These are probably users who are looking for a hookup.

10. 30% of Tinder users are married
It was found that 30% of users on the app are married. One question that can be asked is if these married users are dissatisfied with their marriages or just looking for an opportunity to stray from their marriages.
This could also fuel the reputation that Tinder is a hookup app. Most married individuals are most likely not looking for relationships except they are looking to leave their partners.
11. 3% of Tinder users are divorced
For people who are divorced, they may need to take an opportunity to find new partners.
For these people, Tinder is an opportunity to enter another relationship. In another sense, they may want to have a few flings after leaving their marriage.
Among the Tinder user base, 3% of them are divorced.
12. 79% of Tinder users are millennial's
For an online dating service like Tinder, getting millennial's on board is vital. This is because millennial's are more active in dating compared to older people.
Tinder has been able to get many millennial's into the platform. And they're using it for hookups.
One of the factors responsible for this could be Tinder's drive to gain users among college students when it started.
Over the years, the service has gained more millennial users. About 4 in 5 Tinder users are millennial's.
13. 60% of Tinder users are outside North America
For a service that started in the United States, it wouldn't be a surprise if the majority of its users are in America. But Tinder has shown its worldwide appeal with 3 out of 5 users outside North America.
This lends credence to the fact that online dating is now an acceptable trend worldwide.
Apart from that, it also shows that Tinder is a business that can survive outside of  America. For many American startups, they have problems expanding into other countries.
This is also a good prospect for the money-making abilities of the company. As a part of the Match Group, there's an expectation of Tinder bringing in bigger revenue as it increases the number of paying subscribers.
14. Users spend an average of 35 minutes daily on the app
If you need a stat that shows how addictive Tinder is, this is it. Users of the app spend an average of 35 minutes daily looking for their next dating opportunity.
According to MarketWatch, college students spend quality time on Tinder and use it to build confidence and avoid procrastination when it comes to hooking up.

15. There are over 1 million dates weekly through the app
As an online dating app, one of the most important questions you need to ask is: do people actually get dates through the app? The answer to that question is yes with over a million dates through the app in a week.
When a man likes a woman's picture and the woman likes his picture in return by swiping to the right, they are matched together.
Not every match leads to a date, but matching is the first step. With this huge number of dates every week, many Tinder users are improving their dating lives and meeting new people.
16. Tinder is the favorite dating app for 73% of college students
At the start of their service, Tinder marketed its app to fraternity boys and sorority girls on various college campuses. Tinder's early rise in user growth came from college students.
The company has continued to maintain that position as 73% of college students see it as their favorite dating app.

17. Tinder is present in 196 countries
Dating is a worldwide phenomenon. It's only the right step for Tinder to make its service available worldwide.
The company is present in 196 countries. Not only that, but Tinder also has 60% of its users outside North America. This means it has a substantial user base around the world.
18. Half of Tinder users are between the ages of 18 and 24
This age group is usually the most active in terms of dating. Tinder has been able to attract a large number of this age group.
19. Users log into the app 11 times daily
This shows how addictive the app is. Users visit regularly to swipe and match with other users to find potential dates.

20. 85% of Tinder users are between the ages of 18 and 34
The majority of users on the online dating platform are people of ages 18 to 34. This is the age range of people who are most active in the dating scene.
21. 85% of Tinder users look after their appearance or image
To attract a potential date, it is vital to look good. Especially on Tinder. This is because most users swipe right or left based on how the other user looks.
Appearance is an important part of the app and 85% of users look after it.

22. 82% of users like to try new products
This could be an edge for Tinder if it plans to welcome advertisers to its platform in the future.
23. There's an average of 140 daily swipes by users
When you consider that Tinder offers non-paying users about 100 swipes before a 12-hour restriction, then paying subscribers have been doing a lot of swiping to tip the scale forward.
24. 72% of male Tinder users wear neutral colors compared to 56.2% of women in their pictures
About 7 out of 10 male Tinder users wear clothes of colors like grey, white, brown, black, blue, etc. in their profile pictures on Tinder. On the other hand, about 6 out of 10 women do the same.
This may have disadvantages for users who do so as they fail to stand out with these popular colors.
25. Tinder has over 200 employees
To run this service, the company has over 200 employees for its day-to-day activities. This includes various departments that take care of various aspects of the service.
26. 7% of Tinder users are between the ages of 13 and 17
As much as many may feel uncomfortable at the thought of someone below 18 dating, the reality is that they do. Teenagers between 13 and 17 have started experiencing raging hormones and it is common to see many indulge in dating even in High School.
This is evident in the fact that 7% of users are between the ages of 13 and 17. Although Tinder has banned users below 18, there will still be users of that age group on the app.
27. Male users swipe right to 46% of potential matches, female swipe to 14%
Is this a surprise to anybody? When it comes to dating, females are usually pickier than males. Sometimes, this could be due to the fact that women are usually more emotionally invested in a relationship than men.
In another sense, it could be because men tend to be more attracted to physical features than women. Tinder's dating and relationship expert, Jessica Carbino, claims that people evaluate compatibility on both a physical and social level when looking at their pictures.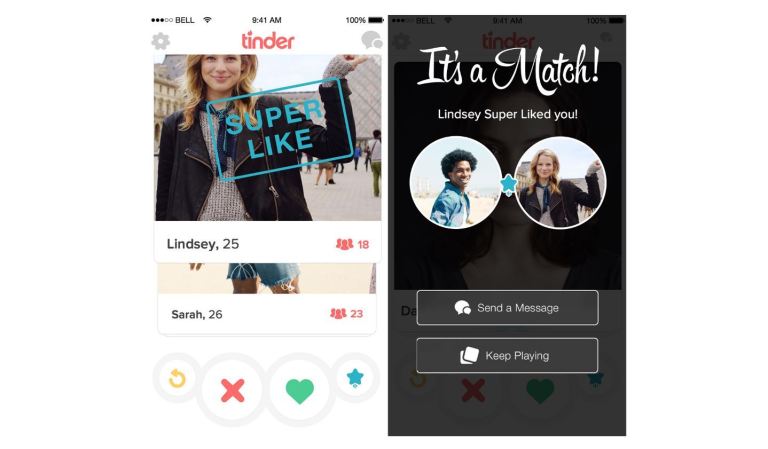 Tinder found that users decode subtle and obvious traits in the style of clothing, posture, and face of potential dates to determine if they're a good fit.
Tinder Financial Statistics
28. Tinder has 8.1 million subscribers
The major source of Tinder's revenue is its paying subscribers. Over the years, the company has gotten more paying subscribers.
There are still many users to convert to paying subscribers considering the app has 50 million users. But one thing that can be said is that the company is moving in the right direction.
29. Tinder earned an estimated $800 million in 2018
Paying Tinder to find dates is a step its users have taken. And that has led the company to a revenue of $800 million in 2018.
With the limit of about 100 swipes daily for its users, Tinder provides an opportunity for users to have unlimited swipes throughout the day when they register a premium account.
For users to have a premium account, those below 30 will pay $10 per month while those above 30 will pay $20 per month.
With subscriptions that started in 2014, the company has been able to increase its revenue.
This is the main source of Tinder's revenue. It's expected that the company will bring in a revenue of $800 million in 2018. This is double of what it made last year. To put it in context, Tinder's expected revenue is similar to Snap's in 2017.
The rapid increase in revenue has been attributed to the Tinder Gold subscription which goes for $14.99 and offers more features to users than their basic subscriptions.
30. Tinder has a net worth of $10 billion
When Match Group converted Tinder options, Tinder was reported to be worth about $10 billion. This is about 60% of its parent company Match Group's market capitalization of $4.8 billion.
For most startups, one of the major challenges is to increase user engagement and be profitable.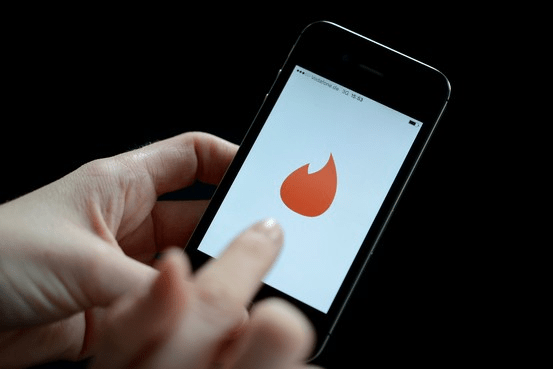 With its addictive nature, Tinder has managed to improve its user engagement. Also, some users are so engaged with the service that they don't mind paying for extra features.
This is a positive for Tinder and the valuation may even rise with the company expected to double its revenue from 2019.